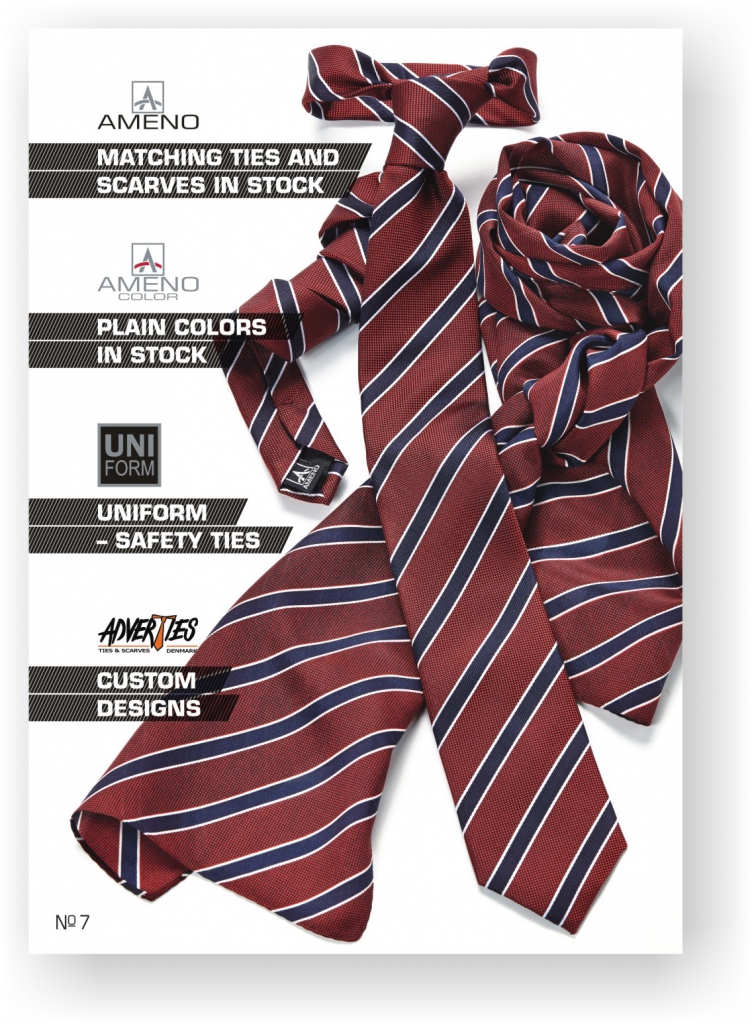 Now, the new AMENO CATALOGUE is released.
AMENO is Denmark's largest collection of ties and scarves, where you will find all designs, both as ties and scarves, the AMENO collection are always in stock. This collection is dedicated specifically to corporate clothing and promotion. ALL ties and scarves are made ​​from 100% silk, high quality and the best workmanship. ALL our ties in the AMENO collection is treated with DuPont Teflon Fabric Protector, which means that your tie is better protected against stains!
You can view the entire catalogue here!
If you don't find what you need in the catalogue, you can ALWAYS find the wide range of our stock of TIE'S and SCARVES.
Please contact us by phone:
Phone: +45 86 63 87 77/ +45 40 18 25 29 or use our CONTACT FORM.