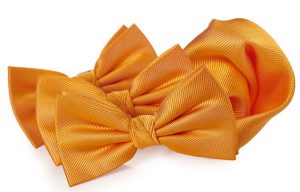 Right now our stock is filled up with bowties in silk, along with hankies, in same matching colors.
Ties and scarves are available in the same colors.
Take a look at all the nice colors here.
Do you use ties and scarves r corporate wear or your uniform?  Or do you need to brand your your company at a fair or an event?
We can supply you with ties and scarves tith logo, or in corporate colors. All designs are made in Denmark, and the Scandinavian Style is an important part of our mindset.
You can have the nicest silkties, silk scarves in the finest quality, or you can get a realy good quality of polyester ties and scarves, ofcourse to a cheaper price.
As we are specialized in design and production of ties and scarves we can offer many options. You can choose: Ties with logo, scarves with logo, ties for uniforms and ties for work. You can choose silk ties in your own design, or we can make the design of your logo tie and logo scarf.
Scarves in silk or scarves in polyester can be made in different sizes, according to your wishes. Minimum quantity is as low as 100 pieces in your own design.
If you need less than 100 pieces, we can offer silk ties and silk scarves from our AMENO collection, and we can ad a special woven label with your logo.