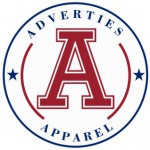 You should not just choose a standard sweat shirt, and put a printed logo on when you can stand out by choosing a great product in your own design. The whole idea of profile clothing is to make your message visible and show your image. We design your sweatshirt from a wide selection of fabrics that are stock, and combines with individual details, prints and embroideries. The minimum is only 100 pieces.
By order of minimum 200 pieces, we can dye the fabric in any pantone color you want.
All our fabrics are combed cotton, and anti-shrink treated.
You can see some examples here, and if you want to see what we can do for you, please fill out the form for ordering design proposals. In a short time you will receive your design sketches and a great offer.