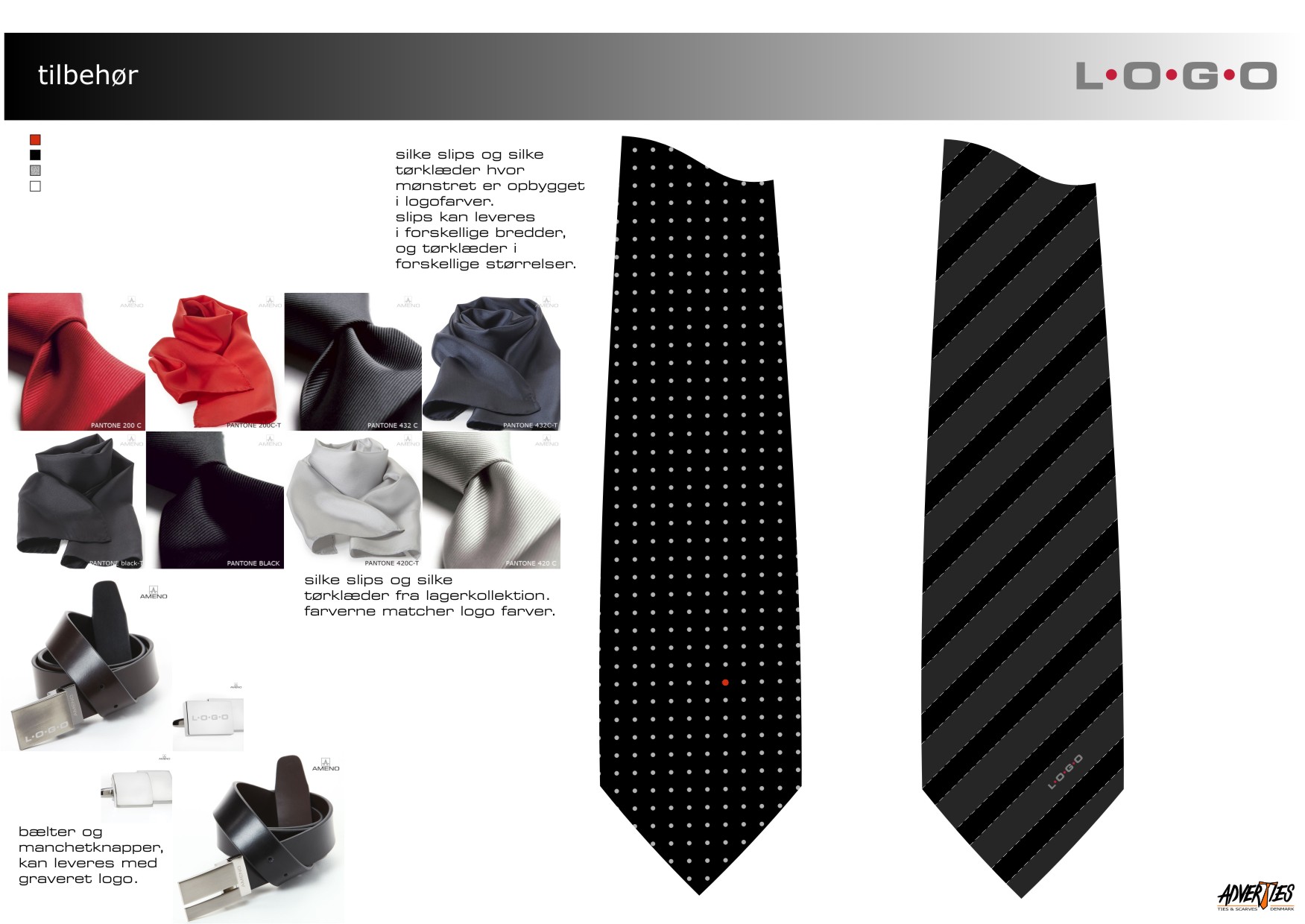 Ties, Scarves and accessories ….
Here is a complete presentation for your company. The quality is top notch, and made to the needs you have. Combined with small quantity in special production we can meet your needs for corporate accessories.
Let us make a presentation for you. You will be surprised of the possibilities we can offer you.
Please fill out the contact form and we will send you a set of design sketches free of charge.